Tung Hsiang Machinery Enterprise Co., Ltd.--Hot-press forming machines
---
Tung Hsing Machinery Enterprise Co., Ltd. was founded in 1990 in northern Taiwan as a builder of hot-press forming machines.
Thanks to its experienced and well-trained R&D team, the company has expanded product lineup to include rubber injection molding machines, vacuum-type rubber forming machines, hydraulic punch presses, automatic hydraulic machines, printed circuit board (PCB) hot-press forming machines, hot-press testers, thin-film hot-process formers, vacuum-type hydraulic molding machines, hydraulic shaping presses, rubber vulcanizers, rubber hot-press formers, servo-controlled rubber injection molders, vacuum-type rubber hot-press formers, rubber hot-press forming & vulcanizing machines, hydraulic thin-film punchers, single-spindle rubber hot-press formers, air-assisted hot-press formers, valve testers, and rubber cutters.
With 30-plus years of experience, the company has built competitive advantages including the capability to design and make air-assisted, high-pressure forming lines not to mention providing total solutions for energy-efficient servos.
Its solid technical strength is backed by precision manufacturing equipment, stringent quality inspection, scientific management, and innovative R&D specialists.
Its quality control specialists conduct thorough inspection on every single machine before delivery. To minimize customers' cost, the company always tries to maximize usage of container volume to ship as many machines as possible in one container. 
Placing strong emphasis on research and development, quality, service and innovation, the company's R&D team has been able to develop innovative products in tune with customers' tailored requirements.
Incredibly adept at converting new ideas into tangible designs, the team believes the key to success in the industry is staying innovative.
Adhering to the motto to provide customers with optimal products and services, the company continues to diligently strengthen its manufacturing capacity and capability by adding new production software and hardware.
Mostly the company builds machines on the basis of original design manufacturing and original equipment manufacturing, shipping some products bearing its "THY" brand.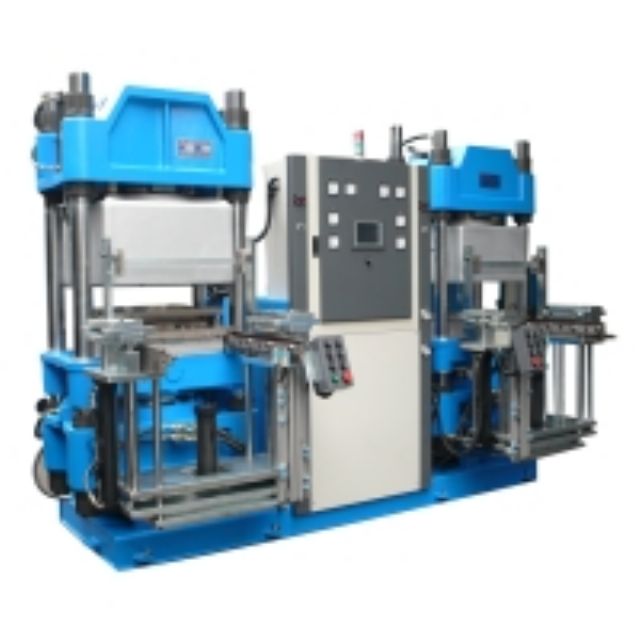 Tung Hsiang is a leading maker of hot-press forming machines in Taiwan.



Tung Hsiang Machinery Enterprise Co., Ltd.
Address:No. 39, Lane 49, Dongfong St., Shulin Dist., New Taipei City, Taiwan 238
Tele:886-2-8685-4227
Fax: 886-2-8685-6028
E-mail: tunghsiang@gmail.com
Website: www.tunhs.com