Tung Hsiang Machinery Enterprise Co., Ltd.--Rubber vacuum molding machines, hydraulic punch presses, automated hydraulic machines, IC board hot-press formers
---
Tung Hsiang Machinery Enterprise Co., Ltd. has specialized in making various hydraulic presses and rubber forming machines for over three decades.
The company's product lines include rubber vacuum molding machines, high-speed molding machines, lamination forming machines, punching machines and other forming peripherals. Additionally, this maker, backed by professional know-how of mechanical designs and manufacturing, also supplies tailor-made machines according to customers' various requirements.
Tung Hsiang's hydraulic presses and forming machines are reliable, economical choices for customers from different sectors to make their products, for all are developed in line with market trends and end-users' feedbacks, and manufactured with state-of-the-art technologies and then go through strict testing and pre-delivery inspection for high performance, stable quality at friendly prices.
Also committed to considerate customer services, the company has been renowned as a high-profile supplier in the line. (SC)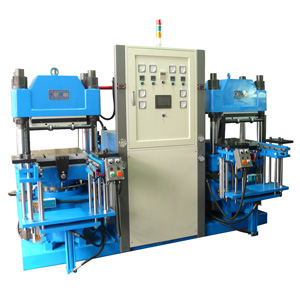 Tung Hsiang Machinery Enterprise Co., Ltd.

Tel: 886-2-8685-4227
Fax: 886-2-8685-6028
Email: tunghsiang@gmail.com
Website: www.tunhs.com